21-12-2021
Von Trahant zu Begaye – Die Neue an der Spitze von "Indian Country Today"
Indian Country Today
Porträt
Jourdan Bennett-Begaye
Allgemein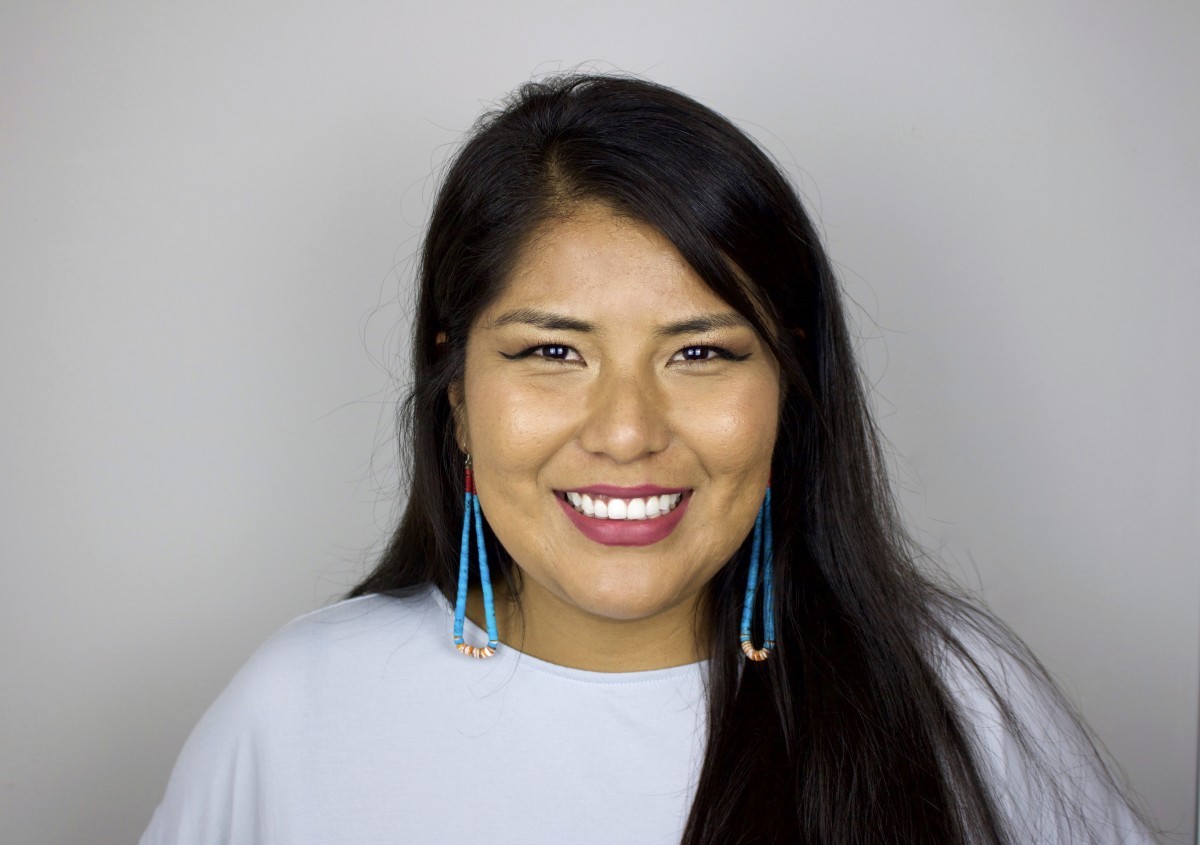 Jourdan Bennett-Begaye (c) Indian Country Today (ICT)
Von Wolfgang Mayr
Ende des Jahres übernimmt Jourdan Bennett-Begaye die Herausgeberschaft der Nachrichtenseite Indian Country Today (ICT). Sie löst Mark Trahant ab, Angehöriger der Shoshone-Bannock. Bennett-Begaye ist in den 40 Jahren des Bestehens die erste Frau an der Spitze des Medienunternehmens.
"Dies ist der wahr gewordene Traum eines Rez-Kindes", kommentiert Bennett-Begaye ihre Ernennung. Seit ihrer College-Zeit kennt sie Indian Country Today, die einer neuer Generation indigener JournalistInnen Arbeitsmöglichkeiten bot und bietet. Bennett-Begaye will den Erzählungen indigener Völker mehr Raum bieten und versuchen, deren Anliegen und Belange auch in den Mainstream-Journalismus zu transportieren.
Indian County Today soll zum Forum werden, in dem auch Großeltern sich wiederfinden, aber auch die Jungen aus dem Indian Country, formuliert die neue Herausgeberin ihr Ziel. Indian Country steht für Reservate, für ländliche Gemeinden und indigene Viertel in urbanen Zentren.
Unter Mark Trahant, Professor für Journalismus, ist Indian Country Today ständig gewachsen. Diese "digitale Zeitung" ist zum offenen Sprachrohr indigener Belange nicht nur in den USA geworden. Sein Job war es, nicht nur über die nächste "Ausgabe" nachzudenken, schrieb er zum Abschied, sondern ein gutes Stück voraus. Dafür ist jetzt Trahant-Nachfolgerin Bennett-Begaye verantwortlich.
Indian Country Today will sich in Zukunft breiter aufstellen. Darauf freut sich Herausgeberin Bennett-Begaye, die seit 2018 mit dabei ist. Gesundheit, Bildung, Volkszählung, ihre Themen. Seit Ausbruch der Pandemie konzentriert sich Bennett-Begaye auf Covid und die äußerst negativen Folgen für die US-amerikanischen Ureinwohner, legte in Zusammenarbeit mit der Johns Hopkins University eine Covid-Datenbank für die einzelnen Stammesnationen an.
Bennett-Begay studierte an der Syracuse University im Bundesstaat New York, durchlief mehrere weitere akademische Ausbildungen, unterrichtete an verschiedenen High Schools Journalismus. Sie arbeitete für – auch indigene – Medien und gründete die Survival of the First Voices, eine Kunst- und Medienorganisation für Jugendliche. Die ehemalige ICT-Chefredakteurin ist auch im Vorstand der Native American Journalists Association. Bennett-Begay ist Angehörige des Towering House Clans der Dine`-Nation.
Die vom Oglala Tim Giago 1981 gegründete Lakota-Times wurde 1992 zu Indian Country Today, die Oneida Nation im Bundesstaat New York kaufte die Zeitung. Der ehrgeizige und laut Oneida-Oppositionellen autoritäre Oneida-Politiker und Unternehmer Ray Halbritter erweitere die Zeitung, mehr Personal und Geld, etablierte die Zeitung im Indian Country. In der Ära Halbritter ging Indian Country Today erstmals online.
Nach einige Turbulenzen und Auseinandersetzungen schenkte Halbritter sein Medienunternehmen dem National Congress of American Indians, der ältesten Organisation der tribal nations. Der Kurz-Zeit-Herausgeber, der Mohawk Vincent Schilling, wurde 2018 von Mark Trahant abgelöst. Der Shoshone-Bannock-Intellektuelle verjüngte die Redaktion, lud indigene SchriftstellerInnen und MeinungsmacherInnen zur Mitarbeit ein.  Die Diné Bennett-Begay will als Herausgeberin eine Brücke bauen zwischen dem Indian Country und der nicht nur "weißen" Umwelt.
Monatlich besuchen 800.000 user ICT und rufen mehr als 1,3 Millionen Seiten auf. ICT ging online, ist zu sehen und zu hören, dafür sorgen die Sendestudios an der Walter Cronkite School of Journalism and Mass Communication und Arizona PBS.
Weitere Informationen
Indian Country berichtete über den Gründer-Vater Tim Giago
Nach dem Lakota Tim Giago leitete der Mohawk Vincent Schilling Indian Country Today