12-11-2021
Sezessionswunsch kriminalisieren: Simon Constantini vom Blog Brennerbasisdemokratie widerspricht IDEA, Sezession ist keine kriminelle Straftat
Sezession
Selbstbestimmung
Autonomie
Allgemein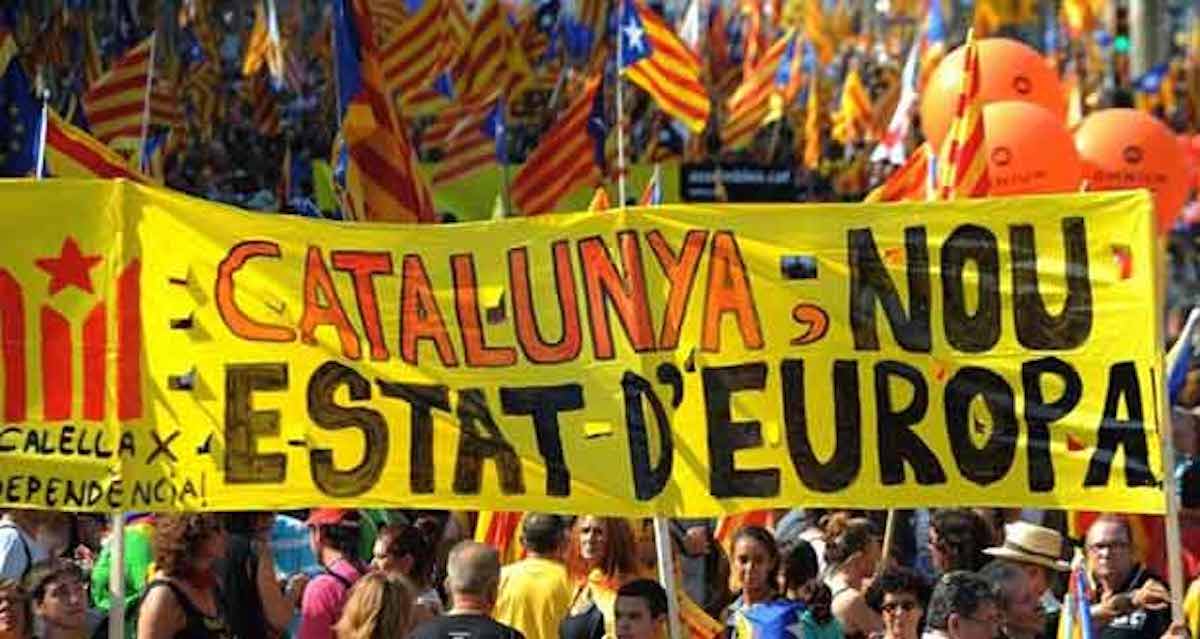 Von Simon Constantini
Das Stockholmer International Institute für Democracy and Electoral Assistance (International IDEA) hat sich in seinem Infoblatt  (8/2018) mit der Sezession befasst. Es wird zunächst ausgeführt, dass bestehende Verfassungen weltweit Sezessionen entweder unter bestimmten Voraussetzungen gestatten, sie ausdrücklich verbieten oder keine Aussage dazu machen.
Schweigen über Sezession
Erstaunlich ist jedenfalls das Fazit, wonach die Hauptentscheidung für die meisten Länder sei, ob sie Sezessionen grundsätzlich verbieten oder dazu schweigen sollten. Der beste Ansatz könne vom jeweiligen historischen und geographischen Kontext abhängen. Für Länder ohne eine Geschichte territorialer Spannungen gebe es kaum die Notwendigkeit, in ihren Verfassungen überhaupt Bezug auf Sezessionen zu nehmen, daher sei es eine angemessene Entscheidung, darüber zu schweigen. In anderen Ländern könne die Bezugnahme auf die territoriale Integrität, vielleicht mit einer Pflicht für die Bürgerinnen, dieselbe hochzuhalten, dazu beitragen, die Unteilbarkeit des Landes zu sichern.
Heilige Staatseinheit – antidemokratisch?
Ein Passus im Abschnitt "Sezessionsverbot" zeigt, was damit konkret gemeint sein könnte: Bürgerinnen zur territorialen Integrität des Landes zu verpflichten könne bedeuten, dass alle, die für Sezession eintreten, gegen die Verfassung verstoßen. Dies würde eine explizite Ausnahme von den Rechten auf freie Meinungsäußerung und Versammlungsfreiheit erfordern. Selbstverständlich — so im Text — sollten solche Einschränkungen eng gefasst sein, damit das Eintreten für mehr Autonomie (oder der kulturelle Ausdruck einer Minderheit) innerhalb des Staates nicht als Verstoß betrachtet wird.
In diesem Lichte kann die indirekte Empfehlung aus dem Fazit, Bürgerinnen unter Umständen zur territorialen Integrität zu verpflichten, als eine Einladung verstanden werden, die Meinungs- und Versammlungsfreiheit einzuschränken.
Illegaler BBD?
Unter solchen Umständen wäre das, was etwa  macht, illegal. Staaten könnten sich auf die Empfehlung von International IDEA stützen, um die demokratische Forderung nach Sezession zu kriminalisieren.
Das Constitution-Building-Programm der IDEA versteht sich als Projekt zur Unterstützung von Gesetzgeberinnen, Verfassungsrechtlerinnen und anderen Verfassungsexpertinnen und will eine Community of Best Pratices aufbauen.
International IDEA gehören 33 Staaten als Vollmitglieder (darunter Australien, Deutschland, Finnland, Kanada, Luxemburg, Norwegen, Spanien oder die Schweiz) sowie Japan als Beobachter an. Allerdings enthält das von Professor Tom Ginsburg (University of Chicago Law School) verfasste Papier auch den Hinweis, dass die darin vertretenen Ansichten nicht notwendigerweise jene von International IDEA (sowie jene der Außenministerien von Norwegen und Luxemburg) widerspiegeln.
'Integrität' schränkt Selbstbestimmung nicht ein. – BBD (brennerbasisdemokratie.eu)
Klare Scheidungsregeln statt territorialer Integrität. – BBD (brennerbasisdemokratie.eu)
Politische Assoziationsfreiheit — ein Grundrecht. – BBD (brennerbasisdemokratie.eu)
Verfassung laut LH »undemokratisch«. – BBD (brennerbasisdemokratie.eu)
Jensen für entspannten Umgang mit Sezession. – BBD (brennerbasisdemokratie.eu)
Die Verjuristifizierung des Politischen. – BBD (brennerbasisdemokratie.eu)
Ban Ki-moon: »Volkswillen respektieren.« – BBD (brennerbasisdemokratie.eu)